⭐It's always very messy above the desk top,but the space under the desk cannot be used effectively?
⭐It is a waste of the limited space under desks but there is no good solution?
⭐Maybe you are worrying about the above problems, and this sliding drawer storage box sticked under desk will help you solve them!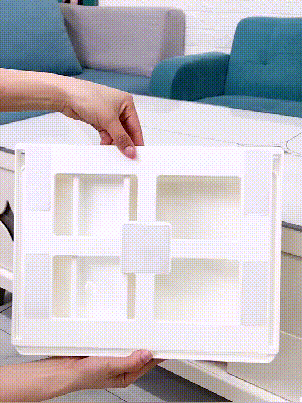 CLEAN THE DESKTOP: This Pencil Tray will hold quite a lot of small items such as pens, earasers, adapters and etc. Makes your desktop clean and release larger office space, Suitable for desks,offices,desks, especially suitable for Height adjustable desks which don't have any drawers.

HIDDEN STORAGE: Our Storage drawers can be hidden under the table, And easy pull out and In.can store a variety of items .

RANDOM INSTALLATION: With self-adhesive environmental protection 3M glue surface, the installation is very simple and convenient. You can choose the most comfortable position to fix it in a smooth panel. Big size can be used also in Kitchen

HIGH-QUALITY MATERIAL: It is Made of Hight Quality and Duable ABS Plastic. Easty to operate and meet daily requirement.

USE AND GUARANTEE: Our Product is easy to use and we guarantee 100% return if you has bad feeling when using it.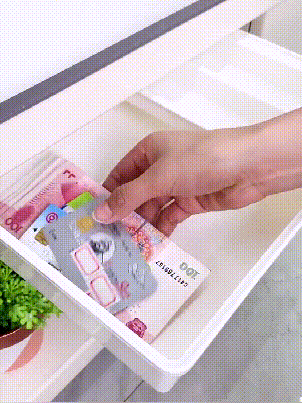 If you are looking for an easy way to stash the small items that typically clutter up your desk top, then our drawers is the ideal solution.
These hidden drawers don't take up extra space, you can't even find them.
Maybe you are the first one to use our desk organizer,but we are sure you will have a happy shopping experience.